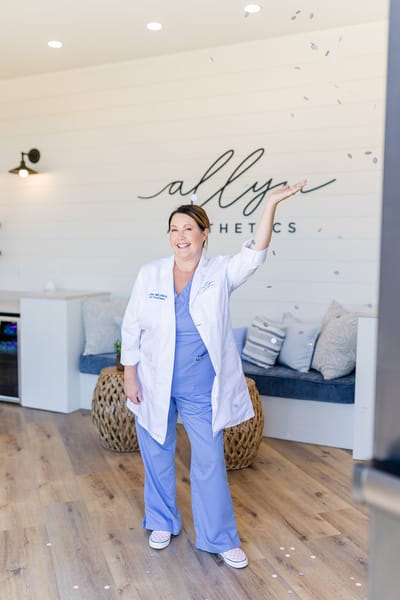 As a thank you for our solid 5 stars on Google, we're throwing you a party!

Who
New and existing clients, friends, and family. Come meet the team!

What
Open-house style 5-star client appreciation bash with major event-only deals!

Where
Allyn Aesthetics:
2091 N. Mt. Juliet Rd. Mt. Juliet, TN 37122

When
Thursday, June 29 10am to 6pm

Why
To thank you for consistently rating us with 5 Google stars!

Show up and Save Big!
Here's what you'll get:

5-star punch card*
This card is good for 10% off 5 separate visits OR
combine for 50% off a treatment package purchase (Morpheus8, EvolveX, Ultherapy) the day of the event only(!!)
*Must attend event to receive

50% off token if you show us your 5-star review*
*Must attend event to receive

Raffle entry*
Enter to win MAJOR prizes
Get an extra ticket when you RSVP
*Must attend event to participate

Event-Only Deals: Stay tuned!